Custom Vs. Stock Floor Plans: What's Best for Your New Home Design?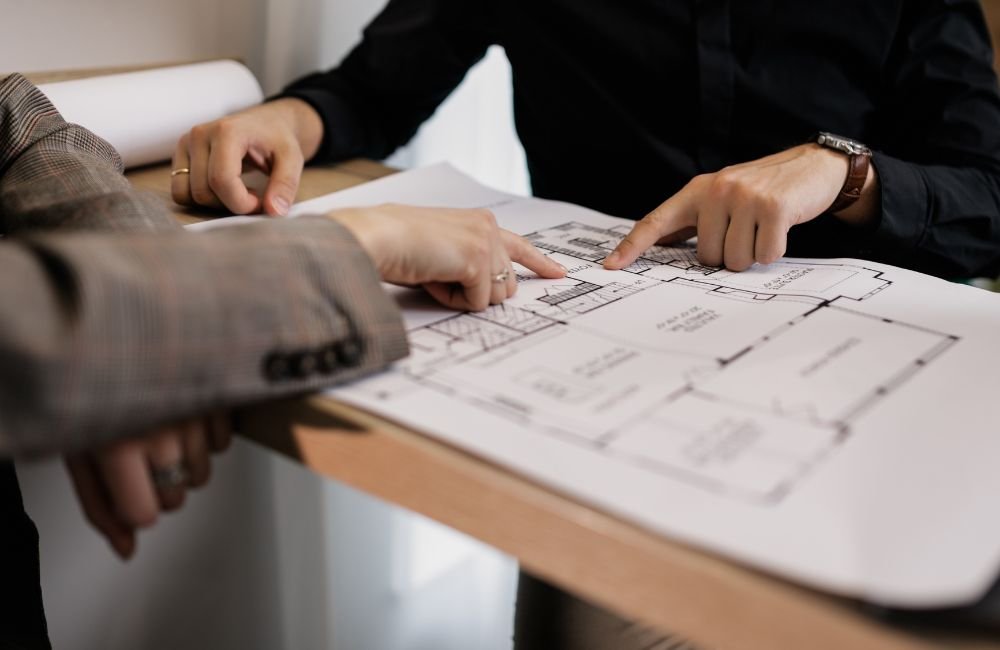 You have decided to go ahead and build your new home. But it is not just any home that will work. Your preference is building a house that is fully customised and suits your lifestyle. One of the biggest decisions to enforce a custom home building project is finalising the floor plan design.
The commonest dilemma that a majority of buyers face is whether you should pick a stock house plan or begin from scratch. Do not feel overwhelmed with preconceived ideas. You will end up with the kind of home design you want with either option you choose. That is why you need to discuss with custom house builders to review the options and develop a better understanding of the type of floor plan you choose.
Here is a brief analysis of custom vs stock floor plans for you to decide the right option for building a new home.
Why choose stock house plans?
It is easy for every prospective home buyer to feel overwhelmed at the initial stage of designing a custom home. While several homebuilders prefer to begin with a stock floor plan, people searching for floor plans feel relaxed when viewing websites offering floor plans by various builders. Many people prefer stock floor plans as they offer a proven track record for structural integrity. Here is why you need to focus on stock floor plans:
Cost

Stock floor plans cost less as they are designed for the masses and not a single homeowner. The home plan is generally repeated and reused several times. Contrary to this, the cost of designing a custom home is higher than downloading stock plans online. For custom home plans, you need to look for custom home builders near me and get a home that is designed to your specifications and preferences. A custom-made house is where you can put down your preferences for the design and functionality of the rooms. Every design element in your custom home requirements is designed by an experienced architect  from the home building team. Naturally, you will pay more for a house that is designed entirely around you and your needs.

Design

With stock floor plans, you need to have in mind that thousands of people have already viewed and used them to your advantage. If you are someone who prefers a unique living space, you surely won't find the stock floor plan appealing as it may have been built several times for other homeowners. Discuss your preferences with Kelowna home builders like Bellamy Homes and remove your dilemma quickly. That way, you will develop an understanding of which floor plan design to choose.

Decision-making

When you pick a stock floor plan, you will have fewer decisions to make as the floor plan, room dimensions, features, amenities, and square footage is already included in the plan. For many people who need to move to a new home quickly, making fewer decisions may work in their favour. On the other hand, people looking forward to custom-designed homes need to have detailed discussions with a Kelowna contractor.

Making changes

Can you make significant changes in stock floor plans?  Yes, you may but moving walls or making major changes will require paying more. The stock floor plan then loses its cost-effectiveness. Moreover, the house you will end up with will still fail to meet your lifestyle. On the contrary, a custom house is already designed to suit the buyer's personality. So, you might not make many changes. But if you are considering a home addition, you will easily get ahead with your plan.

Think about your needs at different stages

Are you building your dream home to live through several stages of your life? A stock floor plan will not provide such opportunities. But creating a strategy for building a home with a Kelowna contractor is when you envisage the future needs and incorporate the elements.

Controlling the outcome

Compared to stock floor plans where everything is pre-built, a custom home offers you the opportunity of building a home where every detail that custom house builders create is based on your needs. From the layout of rooms to materials, and features, you know how to control the outcome when building a custom home.
The stock floor plans hint towards an easy purchase at a lesser cost, although hidden costs may emerge, both financially and functionally. On the other hand, creating a custom home from scratch is usually more expensive. So, is a stock floor plan more suitable for your family or a custom floor plan? Analyse your preferences and choose the best option.