6 Sustainable Interior Décor Ideas to Try In 2023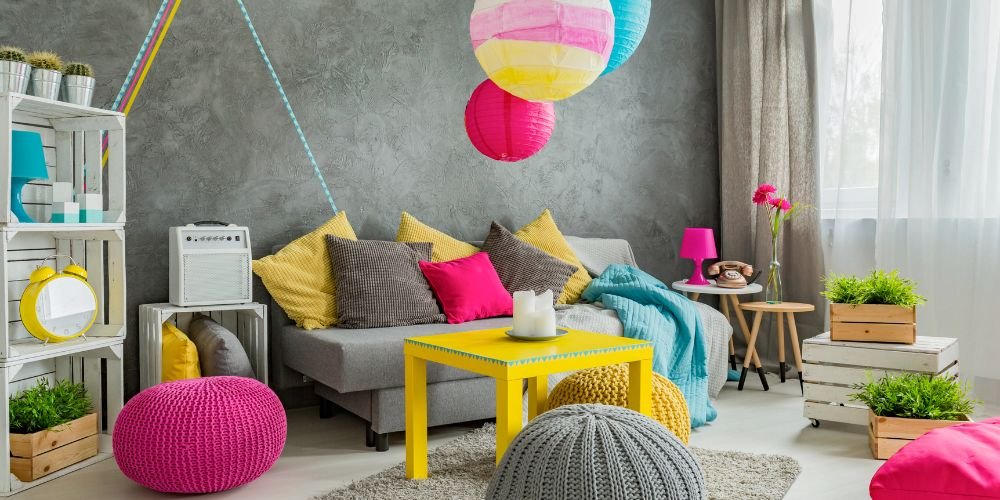 Is home refurbishing in your mind? Are you trying to fathom sustainable interior décor options? Probably, going green is on your must-have list this time. But leveraging sustainable designs for your home interiors is not as complicated as you think. All you need is to take the best decision to make sure that your interior style is eco-friendly.
Here are 6 eco-friendly interior décor ideas you can try in 2023.
6 eco-friendly interior design options of 2023
Buying local products

Creating an eco-friendly home interior décor requires you to decide on what you need to leverage. One of the best ways, to begin, is by purchasing from local businesses. That way, you will get your hands on the best quality sustainable goods and also get rid of the transportation charges.

Rely on recycled metal

You are aware of how sustainable recycled goods are and a great thing about relying on recycled metal is that it requires less effort in processing. Moreover, metal does not degrade even with repeated recycling. So, if you are trying to add sheen to your interior décor, recycling metal furniture is one of the most sustainable ideas.

Retrofitting is a good choice

Making the interiors of your house sustainable need not come at a price. A few tweaks and updates may meet your needs adequately. That is when you think about retrofitting which involves updating the existing structures. All you need is to assess how much scope your house offers for retrofitting. When you update the existing spaces, you no longer need to destroy or rebuild structures, making the remodeling project green and sustainable.

Using recycled plastic

Wondering how recycled plastic can be used for changing the interiors of your house? If you are not yet familiar with it, recycled plastic gives a new lease of life to your home. Do you know that polyethylene can be used for making durable and sturdy furniture? Similarly, other varieties of plastic can be recycled to create yarn that is used in the textile industry.

Using indoor plants

Nothing beats the idea of using fresh and green plants when you are aiming for an eco-friendly interior design. But you need to search for plants that are good for the interiors of residences. Plants refresh your house without adding to the budget of a sustainable interior design. Based on how much space is available in the bedrooms and the living area, you can pick climbers and vines to add a touch of luxury to your residence. Discuss your ideas with an interior designer for better solutions.

Choose natural wallpaper

Are you crazy about using wallpaper to improve the aesthetics of your home? Don't worry! You can still stick to eco-friendly choices for your home. Go for cork wallpaper made from the bark of oak trees. What makes this option even more interesting is that natural wallpapers sync perfectly with various natural home décor objects like lights and rugs to make your house perfectly eco-friendly. Cork is anti-fungal and anti-bacterial. So, you will not have to worry about mold and fungal infestation when the weather turns wet.
Exploiting sustainable interior design ideas makes you inspired about discovering budget-friendly ideas to empower your house. Why don't you start researching for ideas right now and create a healthy ambiance for your family? With sustainable interiors, you make your future generations safe from environmental impact.