Unlock With Pattern: 4 Wallpaper Patterns For Your Home Décor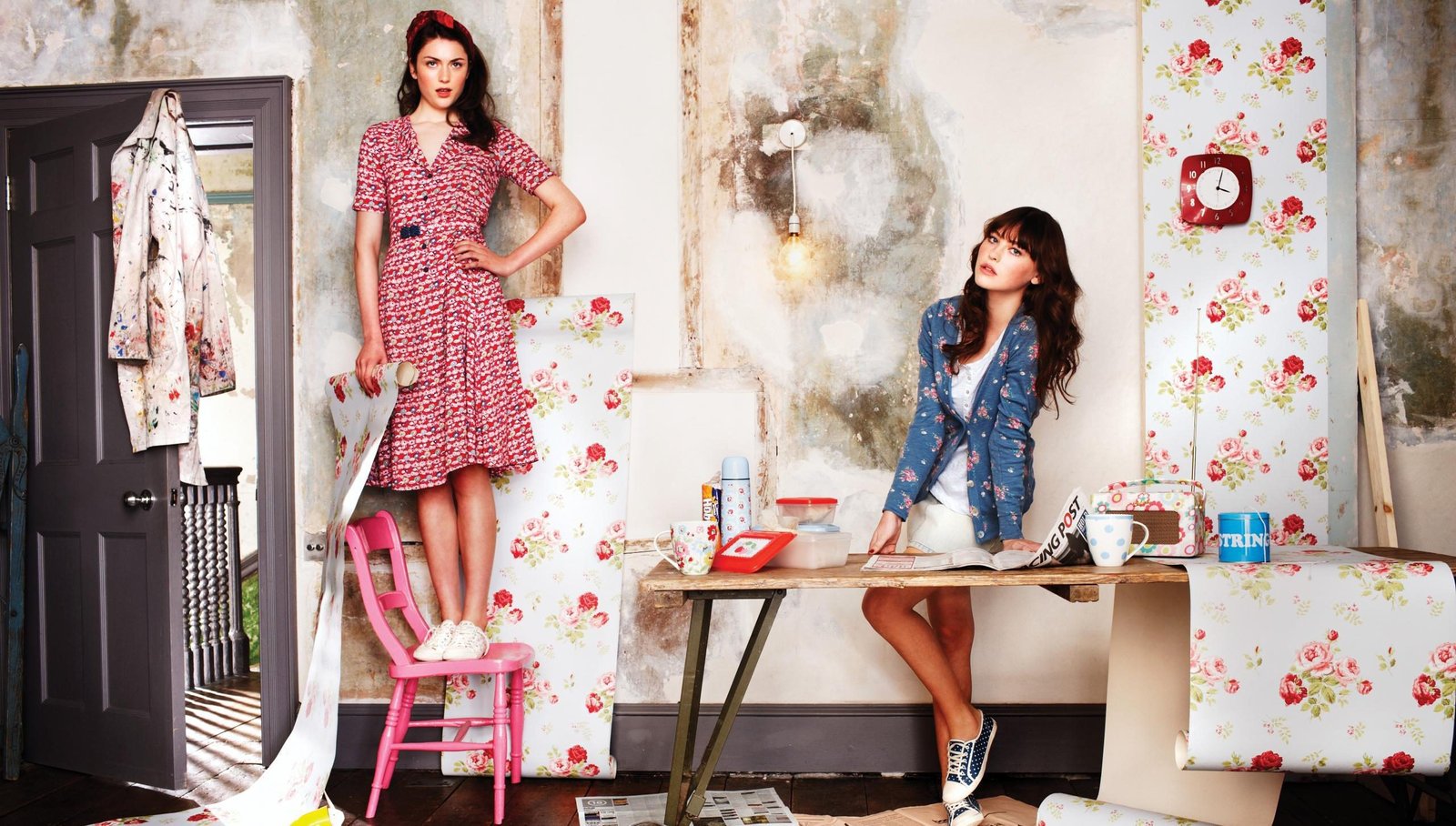 We all have that one wish of decorating our homes in our own sweet way. Be it in terms of furniture or wall color, every aspect of our homes seems to reflect our own tastes in home décor. And perhaps, one of the most common aspects that can be found in most of us is wallpapers.
In this blog, we will be talking about the most well-known themes for Home wallpaper décor. These wallpapers not only add their distinct flavor to the overall household but also bring in a whole distinct touch to it.
Here are 4 wallpaper designs for your home decor:
Toile: The toile pattern features consist of a white or an off-white background which contains repeated patterns based on a rustic or pastoral theme. The toile pattern is generally suited to walls that have larger surface areas.

Blue-and-white combo: This is a soothing combination and can be used even in a smaller room (drawing room suits well). Opt for a lighter shade of blue in order to make the room look spacious. Go for the same combo for your furniture to further add to your drawing room décor. Blue cushions can help add to the looks.
Olive green-and-white combo: Great for bedrooms, this combo provides a soothing feel. Add the same pattern to your draperies, and bed-side table clothes to make your bedroom look serene and complete.

Floral: As the name suggests, the floral pattern incorporates flowers, they can be country or urban, formal or informal. The floral pattern provides a rich look to your household making it look like a house belonging to the vintage Victorian era.

Rose-and-wood: With the background in a light shade of yellow, the rose-and-wood pattern gives a romantic touch to your room. They go perfectly well with wooden furniture that adds a rustic touch to your home décor.
Pink-and-cream: This pattern involves pink roses on a cream background (walls and ceilings). Just like rose-and-wood, this pattern goes great with wooden furniture. More suited for drawing rooms and dining rooms.

Plaids and checks: Plaids and checks may be more associated with clothing and apparel but they have their own significance in home décor. Perhaps, a single wall in this pattern can enhance the beauty of your room in a modern manner.

Muted tones: Muted tones of blue, white, grey, can certainly add a touch of serenity to your room. Complement them further by adding the same pattern to your furnishings.
Dual tones: Going for a dual-tone is another option. For example, a combo of muted tones of brown and blue on a white background gives a rustic charm.
Multi-color: With all the other walls in white, a remaining single accented wall covered in multi-color plaids or checks makes for a great striking focal point. This design can also be used in offices for a contemporary funky look.

Stripes: A more common wallpaper pattern, stripes have their own fan-base. They provide a perfect contemporary yet vintage feel to any room in the household. They are simple and humble in nature and provide a calm appeal.

Apple green stripes: Colors that are bright but of a muted nature, e.g. apple green are perfect for the stripe pattern. They have an energetic look without being over-the-top and go well with warm tones like those of pinks and yellows.
Light hue Horizontal stripes: The horizontal striped pattern provides for a more spacious and is great for smaller rooms and bathrooms. Going for thick stripes further stresses the spacious effect. Go for any light hue like those of brown or grey.
Rich stripes: For example, those of light purple can greatly add to the richness of any room space. Complement them with the same design for window fabrics.
All of these 3 patterns can greatly add to your home décor. All you have to do is decide which one will go best. Opting for patterns is bound to make your home appear more personalized, unique and rich. And will serve as a great masterpiece for your guests to praise for.